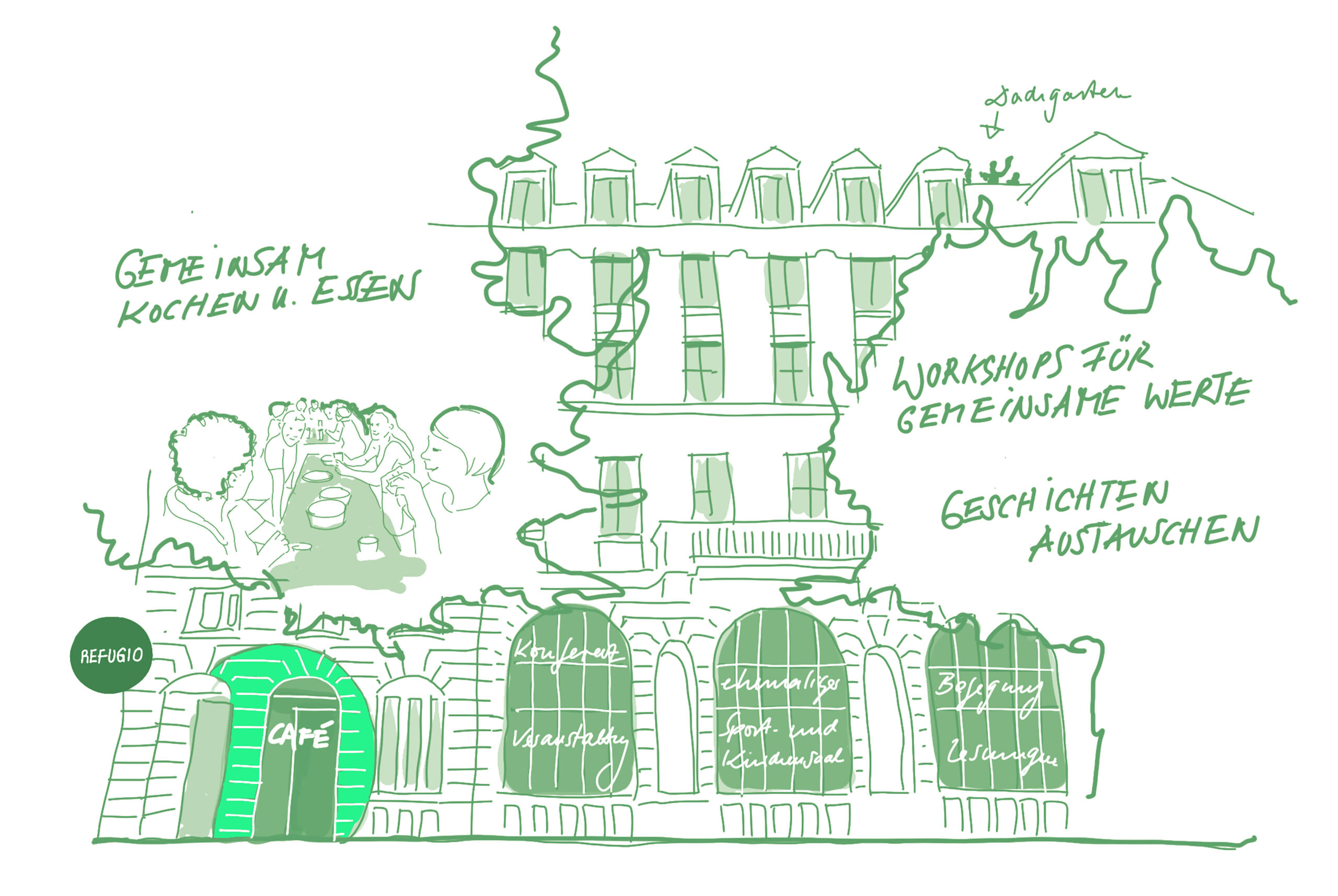 Published August 6th, 2020
Jetzt testen wir mal die Idee von sharing!
Now let's test the idea of sharing!
Podcast in German: Sven Lager, July 7 2020
What does a society need in the neighborhood, what conflicts and needs are there on site and how can a good community based on solidarity be started? The What/Next team spoke to Sven Lager about these and other questions. Together with his wife, Elke Naters, he is the founder of the Sharehouse Refugio in Berlin-Neukölln.
Was braucht eine Gesellschaft im Quartier, welche Konflikte und Bedürfnisse gibt es eigentlich vor Ort und wie lässt sich eine gute solidarische Gemeinschaft starten? Über diese und noch weitere Fragen hat das Team von What/Next mit Sven Lager gesprochen. Er ist gemeinsam mit seiner Frau, Elke Naters, Gründer des Sharehouse Refugio in Berlin-Neukölln.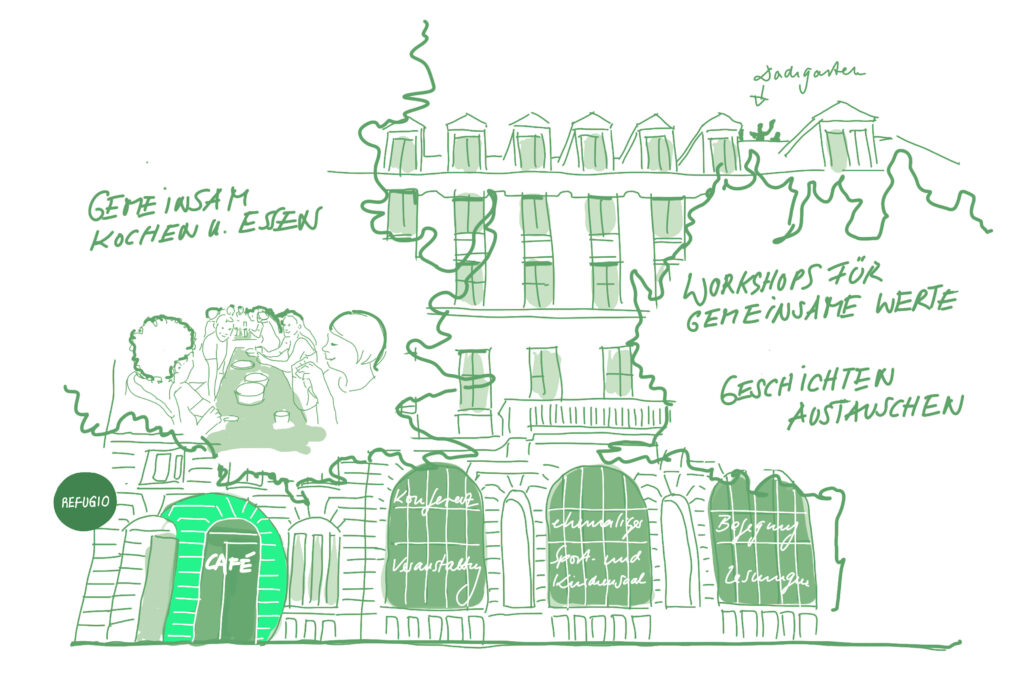 Wir haben gemerkt, dass das Potenzial der Menschen und auch die Fähigkeiten der Menschen und die Möglichkeiten und die Ressourcen eigentlich reichen, um sehr gute solidarische Gemeinschaften zu starten.

Sven Lager 07/2020
Wie funktioniert das Zusammenleben von Menschen vieler Nationalitäten in einem Haus in Berlin-Neukölln? Wie gestalten Newcomer und Alteingesessene das Alltagsleben gemeinsam und wie kann ein kreativer Austausch zwischen den Menschen stattfinden? Antworten darauf findet man, wenn man sich das Leben im Sharehouse Refugio anschaut. Das Sharehouse Refugio ist ein vielfältig genutzter Raum, der zum Arbeiten, zum Wohnen, für Bildung und Freizeit genutzt wird. Es werden Veranstaltungsräume für Workshops angeboten, es gibt ein Café und einen gemeinsamen Dachgarten, den alle Hausbewohner*innen nutzen können. In diesem Multifunktionsraum organisieren Menschen ihr gemeinschaftliches Zusammenleben unter Berücksichtigung der individuellen Bedürfnisse und Bedarfe.
Das ist glaube ich auch das Geheimnis von Nachbarschaft, wenn man gemeinsame Probleme löst oder gemeinsame Visionen verfolgt.

Sven Lager 07/2020
Natürlich läuft nicht alles immer konfliktfrei ab, aber das läuft es nie in Gemeinschaften. Für Sven Lager ist das der springende Punkt: Die Menschen müssen sich begegnen, ihre Geschichten kennen und sich mit den anderen Hausbewohner*innen über ihre Werte, Ziele und Träume austauschen. So entsteht Empathie für jede*n einzelne*n, der im Sharehouse Refugio lebt und so können Konflikte gemeinsam angegangen werden.
Sven Lager ist Schriftsteller und mit seiner Frau Elke Naters Gründer von Sharehaus.net und der SchoolofLove.Berlin