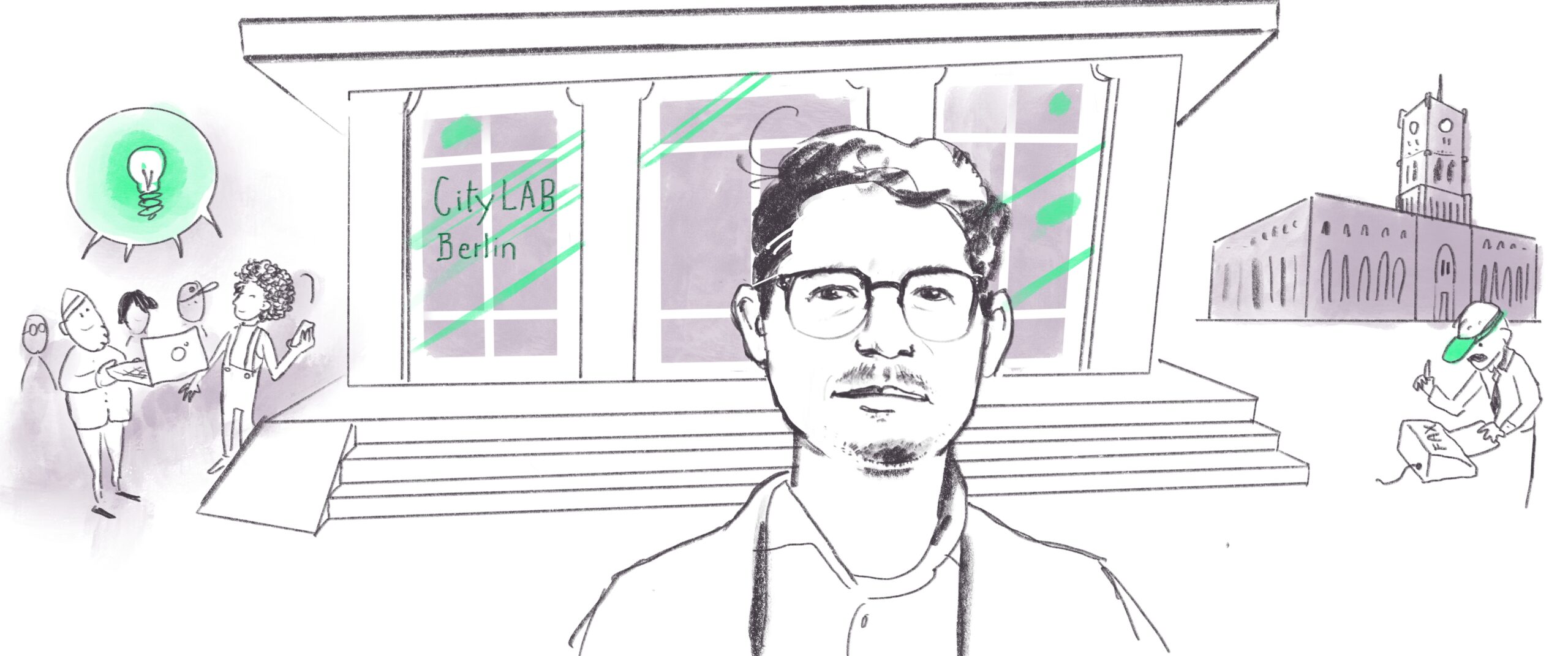 Published September 22nd, 2020
Tapping into Digital Potential
Digitale Potenziale erschließen
Podcast in German: Benjamin Seibel, July 10 2020
Cities like Berlin are teeming with innovation. CityLAB Berlin is a space dedicated to tapping into the digital expertise of citizens and start-ups who want to contribute to their city.
Städte wie Berlin sind reich an Innovation. CityLAB Berlin soll die Digitalkompetenz von Bürger:innen und Startups erschließen, die zu ihrer Stadt beitragen möchten.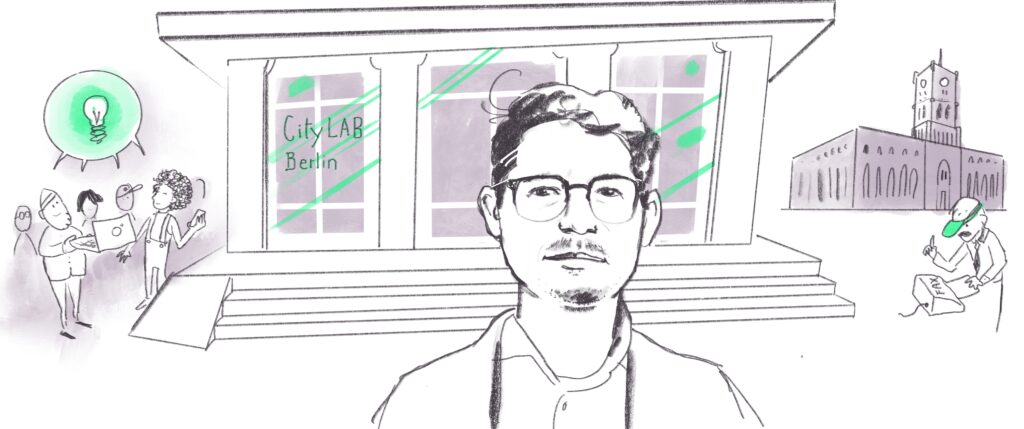 CityLAB Berlin is a public innovation space at the former Tempelhof airport. Founded by the Technologiestiftung foundation in cooperation with the Mayor's Office, the space organizes and facilitates workshops, projects and exhibitions about the future city and digital transformation. Within a year, it has assembled a growing network of actors from civil society, startups, and public administration. Opening the space as much as possible was part of this concept from the beginning. CityLAB both involves actors in the development of their own projects, and encourages others to come forward with new project ideas and problems they perceive in their city. Around forty organizations and countless citizens have seized this opportunity, motivated by a desire to improve their city and use their skills for the common good.
There seemed to be a gap between the extremely high digital expertise that exists among Berlin's startup scene and civil society, and what the administration does with digitalization. We wanted to close that gap.

Benjamin Seibel 07/2020
A gap is commonly identified in the interaction with public administration: why is it so much more difficult to communicate with city officials, than it is to order things online? Many digitally literate citizens feel compelled to contribute to improving this situation. Anyone trying to realize projects in public space will have to face the administration sooner or later – which is often the point where innovative ideas are thwarted. Benjamin Seibel hopes to help the city tap into the potential of technology and young citizens digital skills to introduce a user perspective into the planning discourse.
While the basic functions of a city – such as infrastructure, security, and mobility – remain the same during times of crisis, Seibel notes a change in our perception of what these mean. For instance, Corona has tipped the scales in the discussion of urban space allocated to cars, bikes and pedestrians. In a matter of days, Berlin had set up pop-up bike lanes and transformed parking into seating for cafés. These quick measures enabled citizens to experience direct consequences and have proven too popular to be reverted back to the former status quo.
It was neglected to really take digitalization seriously as an issue of infrastructure.

Benjamin Seibel 07/2020
The current crisis has revealed nationwide shortcomings in digital infrastructure, not only in terms of fiber optic networks, but in terms of resilient systems and digital sovereignty of cities. It has also revealed how many opportunities were missed. For instance, the necessity of broadband expansion in rural areas has become apparent. If followed up, the difference between urban and rural could decrease in a work context.
Benjamin Seibel is the Head of CityLAB Berlin for Technologiestiftung Berlin. He wrote his dissertation at Darmstadt and Harvard University about the media history of eGovernment and worked as a journalist and curator in New York, Nicosia, Rotterdam and Frankfurt/Main.